Private appointme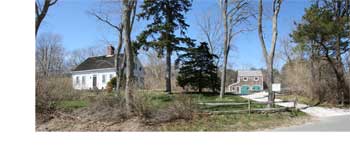 nts to view recent artwork and work in progress at Thomas A.D. Watson's Truro, Cape Cod Artist Studio are welcome throughout the year, and can be made by contacting the artist. From June through September, Tom Watson also holds regular open studios on Tuesdays and Thursdays from 9am to 12pm.
In 1999 Watson designed and built his studio, a two-story traditional post and beam timber frame barn. It was constructed to replicate the well-loved but dilapidated one which originally stood in its place. The barn houses Tom's studio on the upper floor, and his wife's, artist Francie Randolph (francierandolph.com) on the lower.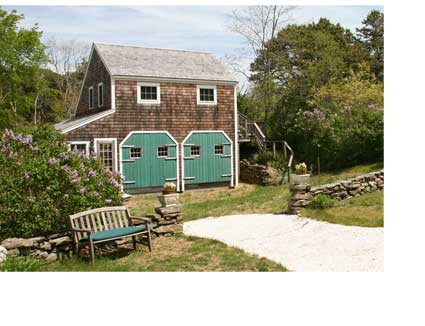 Designed to fullfill current building codes but also to give the couple their ideal studio amenities (lighting, ventilation, insulation and heating etc.), the barn's character both inside and out fits in with the 18th century Full Cape house the artists live in on the same property. Says Watson, "Many people don't realize how new the barn is, which to me is a terrific compliment."
"I find it inspiring to interact directly with people who are considering buying a piece of artwork," says Watson. "I believe that the aquisition of a painting becomes more meaningful and fulfilling to both the buyer and the artist if they have a chance to talk with one another. I've developed some great friendships through my studio visits, and my conversations with people have led me to some great ideas for new paintings as well."