Thomas Aldren Dingman Watson is a third generation artist best known for his representational oil landscapes of Cape Cod. He graduated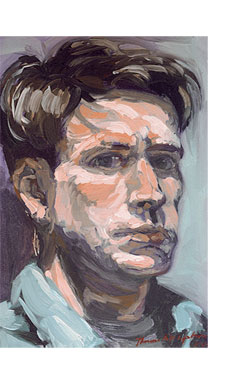 from the Rhode Island School of Design, where he studied with Chris Van Allsburg, David Macaulay, and Thomas Sgouros. Watson's paintings are in corporate, museum and private collections worldwide, have been exhibited widely, and have been published by Viking Press and David R. Godine Publishers. Watson is a recipient of the St. Botolph Club Foundation Annual Visual Artists Award. He is represented through his own studio, Thomas A. D. Watson Artist's Studio, in Truro, Massachusetts. When not painting, Watson enjoys fishing and exploring Cape Cod Bay with his family in the twenty foot Simmons Sea Skiff which he built himself and from which he sees and sketches many of the views seen in his work. He also spends time fly-fishing and painting in the Adirondack Mountains of New York State. Watson lives in Truro, Massachusetts with his wife, artist Francie Randolph, and their two children.
FAMILY HISTORY
Thomas Watson's family has been prominent in the art world for several generations. His grandfather, Ernest W. Watson (b. 1884, d. 1969), founded Watson-Guptill Publications together with Ralph Reinhold and Arthur L. Guptill. As Editor of its magazine, American Artist through 1955, Ernest wrote of personal interviews with more than 200 artists - among them Andrew Wyeth at age 25. Ernest Watson's pencil drawings and color linocuts were published widely and are represented in the National Picture Collection of the Smithsonian Institution, the Library of Congress, the Baltimore Museum, the Brooklyn Museum, New York Public Library, Boston Public Library, and in many private collections.
Watson's grandfather also taught drawing and design at Pratt Institute for nineteen years and co-founded one of the first summer art schools: the Berkshire Summer School of Art (1915-1927) in Monterey, Massachusetts. Watson's grandmother, Eva Watson, was also an artist well known for her color linocut prints, oil paintings, and decorative art.
Watson's father, Aldren A. Watson, is an artist and author widely recognized for his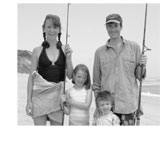 exceptional and informative pencil illustrations in the books Country Furniture and Hand Tools: Their ways and Workings, as well as Hand Bookbinding: A Manual of Instruction, all of which he also authored. In addition to illustrating more than 175 books, including many children's books written by Nancy Dingman Watson (Thomas Watson's mother), Aldren is the author of many books and co-author (along with Ernest W. Watson) of The Watson Drawing Book, an instructive illustrated text first published in 1962 and still in print today.